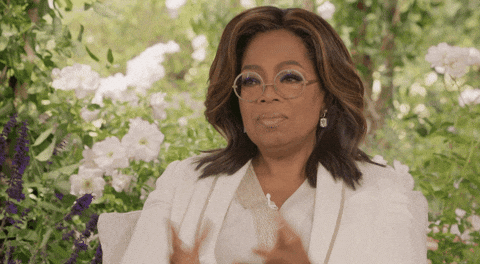 One of the most powerful concepts you should know about is something I call the "relatable role models."
It means using the internet to find who you can be & how to be that – with less time, effort, and resources.
You want a lot from your career! Currently, you are looking up to CEOs, celebrities, and world leaders to motivate you or to help you find your path.
But this always backfires because you are looking at people 10-20 years ahead of you.
It's causing you more stress and panic than motivation.
Imagine trying to climb Mount Everest without climbing any small hill.
It's not only challenging, it's impossible.
When we look at these role models, they scare us instead of showing us the path.
In 2015, I decided to take the legends out of my role models list and start finding women who were just 1-5 years ahead of me.
And this became my new recipe for success – my relatable role models.
They pushed me more than anyone else did before.
So I say, skip the legends. Start small!
So today, I want you to understand the three things that make a great relatable role model, how to find them, and how to leverage this concept to create long-term success in your career.
Let's dive in.
3 Qualities of a Relatable Role Model
There are 3 simple things these individuals need to have:
Relatable: They must be somehow relatable to you. Profession, background, schooling, find one thing you have in common with them.
Approachable: They must be reachable via social media or email.
Inspiring: They must be doing 1-3 things that you want to do.
Trait 1: Relatability
Relatability is the most important trait because it humanizes your goals. When you meet people who have things in common, you feel like you can achieve what they have.
With this in mind, I always try to connect with more and more relatable individuals.
I am always looking for this trait in people during networking, events, and through any social channels.
My goal is to make sure I am surrounding myself with relatable women.
Then, I research a bit about what makes them unique yet relatable.
Here's what I mean:
They must share a common struggle with me. Immigrant? Engineer? Mom?
Struggles are a great way to find relatability because they show us a possible route to success in spite of these challenges.
Somebody who has been through the same struggles as you will be more valuable as a role model than someone who hasn't. I find this to be the sweet spot for most human connections. If you can understand my struggles, you can understand me better.
Trait 2: Approachable
I have emailed and messaged Oprah Winfrey over a hundred times. But she refuses to get back to me.
That's the biggest problem with having icons as your role models. THEY CAN'T HELP YOU! THEY ARE TOO BIG TO CARE!
And that's why approachability is the most important trait.
If you respond to this email, I promise to get back. You want such people to be your role models, people who you can reach and connect with.
This increases our confidence tremendously.
Tony Robbins says, "Proximity is Power".
So when Oprah didn't get back, I started to contact women on Twitter with 1000-5000 followers. I remember a TEDx speaker responded to me and ended up being my biggest role model for my own TEDx talk.
When I was able actually to see her, I was able to be her.
Approachability makes things more possible than you can imagine.
It can play a massive role in how quickly you achieve your goals. More on this in the final paragraph.
Trait 3: Inspiring
You don't want to climb a small hill just for fun; if Mt Everest is your goal, make sure you pick a hill that will get you closer to that.
You must feel inspired by your relatable role models.
Do you feel called to achieve what you have?
Does it feel doable and exciting at the same time?
Do you have lots of questions to ask them about their journey?
Are you genuinely interested in their career path?
All of these matter anytime you shortlist your relatable role models.
How to work with relatable role models to achieve your biggest goals.
1 Find 3-5 relatable role models: Find women who check off the 3 traits. Make a list of goals they have that you would like to accomplish too.
2 Send them a message to connect: Request a coffee chat. Tell them how they inspire you and how much you wish to walk a similar path as them. Be genuine and ask for 15-20 mins of their time. Remember, proximity is power.
3 Ask good questions: How did they get there? What was their biggest challenge? One piece of advice they have for someone like you. Keep it simple, and just take notes. Don't ask them to be your mentors; just learn from a short but focused conversation.
In Summary
Relatable role models can make your goals more achievable. They can be your guides on how to take the next steps. Make sure you surround yourself with as many of them as possible for all of your goals.
Stop wasting time on Priyanka Chopra instead, focus on the Director at work who is also from your hometown.
• Connect: Make it a habit to connect with more and more relatable role models.
• Engage: Like their content, follow their advice, and stay in touch.
• Do the work: Take steps as you learn from their journeys. Don't just admire them; start to be more like them.
My relatable role models helped me get:
A TEDx talk.
Multiple promotions.
My 6 figure coaching business.
Even my little one 🙂
Little by little, I will get to Mt. Everest. At every step, I connect with these inspiring women, and at every step small interactions lead to epic epiphanies.
This is why I created my hybrid coaching program too. My clients are always each others' relatable role models, and this accelerates their growth in every way possible.
This week's action step: Send a Linkedin connection request to 3-5 relatable role modes.
P.S. Is there a topic you want to learn more about? Comment below, and I will use it to write my next newsletters.
—-
Whenever you are ready to get expert guidance and for a coach to be by your side here's what you can do next.
Conquer Your Mindset: Conquer Your Mindset –Sign Up for my 60-minute course designed to help you transform your mindset so you can find epic career clarity. ($111 Only)